Delivered in 1957 to Juan Fernandez in Carraccas who was the AC importer for Venezuela, the car was believed to have been entered in at least 2 rounds of the World Sportscar Championship of that year. Fernandez (and co-drivers Droullers, Fayen and Gonzalez) drove the car to 17th place in the Sebring 12 hours and it was the first 2 litre production car home and came 3rd in class behind 2 Ferrari Testa Rossa.
At that stage it had roll-cage, big wheels, modified disc brakes and rack and pinion steering fitted. It had also probably been fitted with an American V8. The late Adrian Hall bought the car and had it rebuilt for historic racing with a Ford Zephyr 2.6 engine fitted with Mays head. In this form it was raced extensively and was then sold to John Clark who won the Scottish Historic Championship. Jonathan Bradburn acquired the car in 2001 and had the car rebuilt with a fresh Bristol 100D2 engine and Bristol gearbox.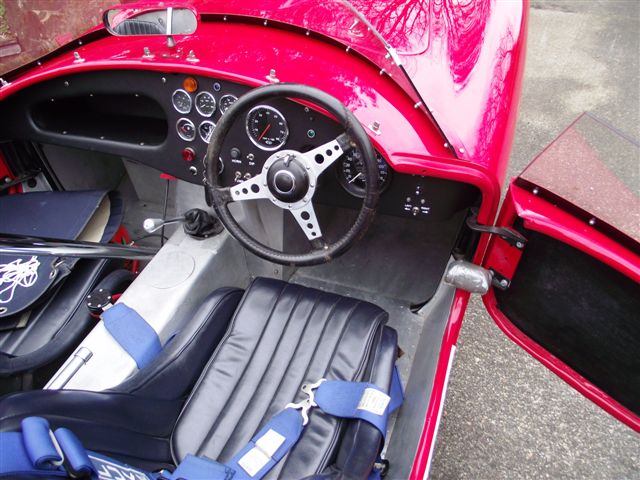 The current engine - 100D2 840 - was built by Bill Roberts and finished, set up and dyno tested by Santon Motorsport and features new steel crank, pistons, bvalves, Nuthall camshaft etc. and as at the start of 2013 has been dyno tested only. The gearbox was rebuilt with new C/R gears, lightweight Competition O/D. Diff/ also was rebuilt with new 4.3:1 CWP and is LSD. Brakes are drums rear and BR calipers front. Also fitted is a front anti roll bar.
The car is fitted with a full fire extinguisher system and a foam filled fuel tank, rollover bar and 3 inch belts. The car has the latest FIA papers (HTP - Historic Technical Passport), UK V5 (registration document), and files of detailed history, technical detail, bills and race results plus handbook, sales brochure, tools, jack, engine workshop manual and others.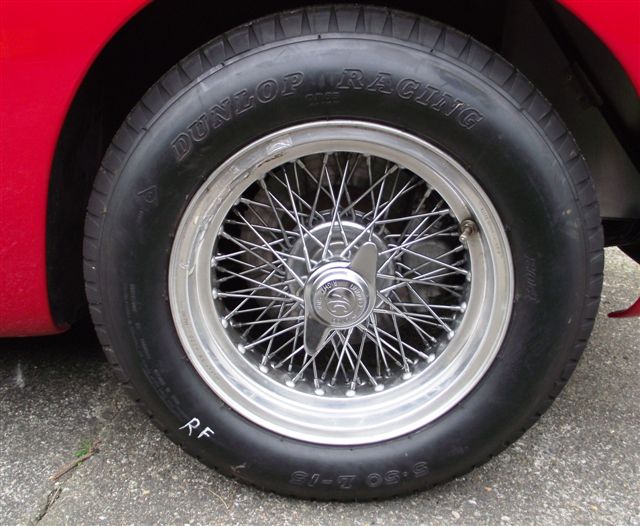 It is featured on Borrani wheels (genuine AC Ace spec.) and also has a spare set of recently rebuilt wires with nearly new Avon tyres. It is currently UK road registered and taxed (as at March 2013). The car has been sparingly used in 2003 to 2012 but some notable successes have been achieved including a pole position at the Ace Anniversary race at Donington and other race wins.

For 2007 the car has been repainted in its original Svecia Red and has been fitted with a fresh engine which has a Barwell 12 port head with triple twin-choke downdraft Webers fitted giving 178 bhp on the dyno. This head was originally fitted to the Paul Fletcher AC Ace Bristol. The race springs have been replaced with a road/ rally/ race set up giving more ground clearance. A new FIA screen and radiator have also been fitted as has a new dash and various other items, all work carried out by Roger Dowson Engineering at Silverstone.